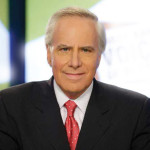 Larry Kane, known as the dean of Philadelphia television news anchors, has been one of the nation's most respected TV journalists for more than 53 years, and has recently marked his 55th anniversary in broadcasting. He is a consultant for NBC as well as a special contributor for KYW Newsradio. Kane is the author of the new book, "When They Were Boys, the True Story of the Beatles Rise to the Top." Read more...
Follow Me on Twitter
Vintage interviews with Larry Kane. A witness to history.